Please join the ISPRA board and school PR pros from across the state for the fall 2023 conference on Oct. 26-27 at the West Des Moines Community Schools Learning Resource Center in West Des Moines, IA!
Register for the fall 2023 conference and social.
Registration Deadline: Oct. 18, 2023
This conference will include sessions with Powerful Over Pretty and Iowa Safe Schools, learning on content generation using AI from Justin Dearing with CESO Communications, a video session with ISPRA member AJ Ellingson (Dallas Center-Grimes), hot topic roundtables, and more.
After our first day of learning, join your peers at Smash Park in West Des Moines for a networking event as we celebrate and honor the great work occurring within our field. Make plans to attend and register today!
Networking event sponsored by our premiere conference sponsor, TalkingPoints!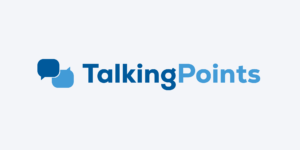 ISPRA Fall 2023 Conference Schedule
Conference Venue: WDMCS Learning Resource Center, Community Room, 3550 Mills Civic Parkway, West Des Moines, IA 50265
Day 1, Oct. 26, 2023
1 p.m. Welcome and Conference Kick-Off
1:10-2:10 p.m. Keynote Speaker: Bold Storytelling That Disrupts Tradition to Engage, Empower, Inspire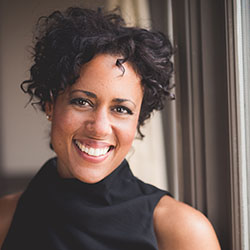 Akwi Nji, she/her/hers, Powerful Over Pretty
Learn how to take a wildly different approach, by incorporating strategies used in the for-profit world, to engage employees, reignite enthusiasm, and build trust with your families and community. In this interactive and engaging session, participants will reimagine how to integrate powerful graphics, videography, and copy that slice through the static and appeals to racially and culturally diverse audiences. Incorporate digital, traditional, and live media with a sustainable production schedule for a team of any size and any budget.
Akwi delivers valuable insights and actionable takeaways. Attendees will leave inspired, informed, and empowered to implement practical steps to achieve their marketing and communications goals, improve the academic experience for students, and increase family and staff engagement.
Akwi Nji is a communication strategist and creative communications administrator whose experience includes working as communications director in the second largest school district in Iowa. She most recently served as director of School and Community Relations and Communications at Waterloo Community School District. Her professional background is in education, arts administration, journalism, public relations and marketing. She specializes in integrating video, audio, graphic design, and written content to develop creative campaigns which engage, inform, and inspire trust.
As founder of Powerful Over Pretty, a niche marketing solutions agency specializing in powerful storytelling to boost brands, she designs and implements innovative yearlong marketing campaigns through live, digital, and traditional communications that represent and engage diverse populations. Because she is also an established professional interdisciplinary artist, she brings to the school public relations profession a fresh and unique multidisciplinary approach to utilizing the power of communications to ignite empathy and trust in audiences.
2:15-3:15 p.m. Legal Review on School Communication Issues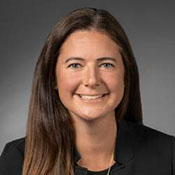 Kristy Latta, she/her/hers, Ahlers and Cooney
Kristy Latta of Ahlers and Cooney will share an attorney's perspective on several pieces of legislation impacting school districts this year.
Kristy serves as practice area leader for Ahlers and Cooney's Education Law Practice Area, serving school district and community college clients. She has handled a variety of matters that arise in the education arena, with a focus on minimizing client risk through general contract and board policy reviews.
Kristy has experience in drafting and reviewing numerous types of agreements that are used by clients. She drafts and reviews school board policies and administrative rules on a consistent basis for clients in light of ever-changing laws and regulations. In addition, Kristy advises clients on education law issues and situations which arise in the day-to-day operation of their schools, such as those relating to student discipline, personnel matters and school board governance. She has represented clients in numerous appeals before the Iowa Department of Education, the U.S. Department of Education, and other state and federal administrative agencies.
3:15-3:30 p.m. Break
Breaks sponsored by FinalSite.

3:30-4:15 p.m. Hot Topic Roundtables
Three 15-minute rotations.
Choices: One-Person Departments, Teams, Social Media, Networking, Recommended Resources and Tools, Walk4:20-4:30 p.m. Closing Remarks and Networking Event Preview
5:30-7:30 p.m. ISPRA Networking Event
Smash Park in West Des Moines, 6625 Coachlight Dr, West Des Moines, IA 50266
Networking event sponsored by our premiere conference sponsor, TalkingPoints! 
Day 2, Oct. 27, 2023 — 8:30 a.m. to 2:45 p.m.
8:30-9:30 a.m. Breakfast
9:30-11 a.m. LGBTQ Student Support: Strategies for Promoting Respect and Inclusion through Daily Communication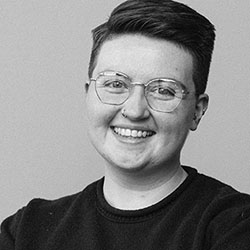 Jordan Mix, they/them/theirs, Iowa Safe Schools
In this session, participants will embark on a journey to gain a deeper understanding of LGBTQ+ terminology, mastering the art of using language that respects and acknowledges gender identity and transgender students. Beyond terminology, attendees will delve into the intricacies of the latest legislation concerning gender identity and sexual orientation.
Collaborating closely with the presenter, attendees will uncover strategies to enhance both internal and external communication channels, with the overarching goal of achieving absolute clarity in conveying policies relating to LGBTQ students and new policies, thereby creating a more inclusive and affirming educational environment for all.
Jordan Mix is the Director of Educational Programming at Iowa Safe Schools. They graduated from Drake University in 2016 with degrees in Law, Politics, and Society; Sociology; and Women and Gender Studies. While at Drake they were the president of Drake's LGBTQ organization, Rainbow Union, helped establish the first all-gender bathroom on campus, and collaborated heavily in writing Drake's Transgender Inclusion Statement. Jordan also completed their graduate studies in Gender and Sexuality Studies at the University of North Carolina Charlotte.
In 2019, Jordan was the head curator of a project called Breathe, Learn, Act — the first ever virtual care package for parents and loved ones of transgender and non-binary kids. Jordan joined the Iowa Safe Schools team in March of 2020, where they work with K-12 educators to develop LGBTQ-Inclusive curriculum, facilitate an online academy for Iowa's K-12 educators, and lead training sessions for students, educators, and other community members.
When they're not working, you can find Jordan hiking with their wife, cheering on the U.S. Women's National Soccer Team with their cat, and honing their home barista skills.
11-11:30 a.m. Break
Breaks sponsored by FinalSite.
11:30 a.m. to 12:30 p.m. Help! I've Run Out of Words: Generate Better Content and Better Ideas using AI Chatbots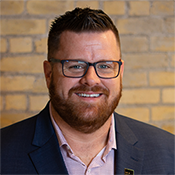 Justin Dearing, he/him/his, CESO Communications
A few years ago, Artificial Intelligence (AI) was ambiguous and practically out of reach for most of us. Unless you were working for a large technology company or NASA, AI was not part of our daily toolbox. But AI has endless possibilities, even for the most experienced school communications professional. In this session, learn how to leverage AI tools such as ChatGPT to generate fresh content and think outside the box, while also considering the potential ethical considerations and limitations of their use.
Justin Dearing has been telling stories since he walked into his first media technology class as a junior in high school. After teaching film and radio for several years, Justin made the jump to school public relations. He served in a communications role in multiple school districts in the Dallas-Fort Worth (DFW) metroplex before joining CESO Communications in July 2022. Justin remains an active member of both NSPRA and TSPRA and has been recognized for his work in social media and visual storytelling. Additionally, he is the co-host of the award-winning podcast School PR Happy Hour. When he isn't working, Justin enjoys spending time outdoors with his wife, Caty, and daughter, Kinleigh, catching a Dallas Mavericks or Dallas Wings game, binging the latest Marvel content, and participating in the most over-the-top fantasy baseball league around.
12:30-1:30 p.m. Lunch
Lunch provided by ParentSquare.
1:30-2:30 p.m. Video Storytelling on a Budget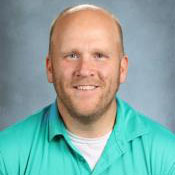 AJ Ellingson, he/him/his, Dallas Center-Grimes
As video storytelling becomes a major player in our roles, AJ will share some helpful hints on using this medium in our districts. What equipment is needed? How do we find stories? What's the best way to record impactful sound? We hope you will leave this session confident enough to add video storytelling into your daily routine.
AJ Ellingson is the director of communications at Dallas Center-Grimes Community School District. He's also worked in the Waukee Schools Communications Department. Prior to transitioning to school PR, AJ spent 10 years as the sports director at KIMT-TV in Mason City, IA.
Fee and Lodging Information
Conference Fee for Members—$100
Networking Event Fee for Members—$30
Conference Fee for Non-Members—$130
Networking Event Fee for Non-Members—$40
Register for the fall 2023 conference and networking event
Registration Deadline: Oct. 18, 2023
Hotel Block
The Rewind Hotel: Book using this link.
Reservation Deadline: Oct. 9, 2023
Questions: Contact Alexandra Wade, ISPRA President-Elect and Conference Chair