2021 Communications Contest
You've worked hard and deserve recognition for your efforts.
We are now accepting entries for our 2021 Communications Contest. Entries should be from work completed during the 2019-20 or 2020-21 academic years (please note this one-time extension since we cancelled last year's contest.) Entries should be submitted by March 19. Winners will be announced at the ISPRA 2021 Virtual Awards Ceremony & Spring Conference.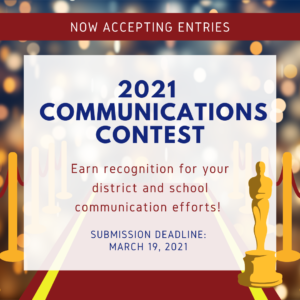 Questions? Please send them to your ISPRA Awards Co-Chairs:
Jennifer Woodley – jennifer.woodley@gpaea.org
Renee Nelson – rnelson@gwaea.org